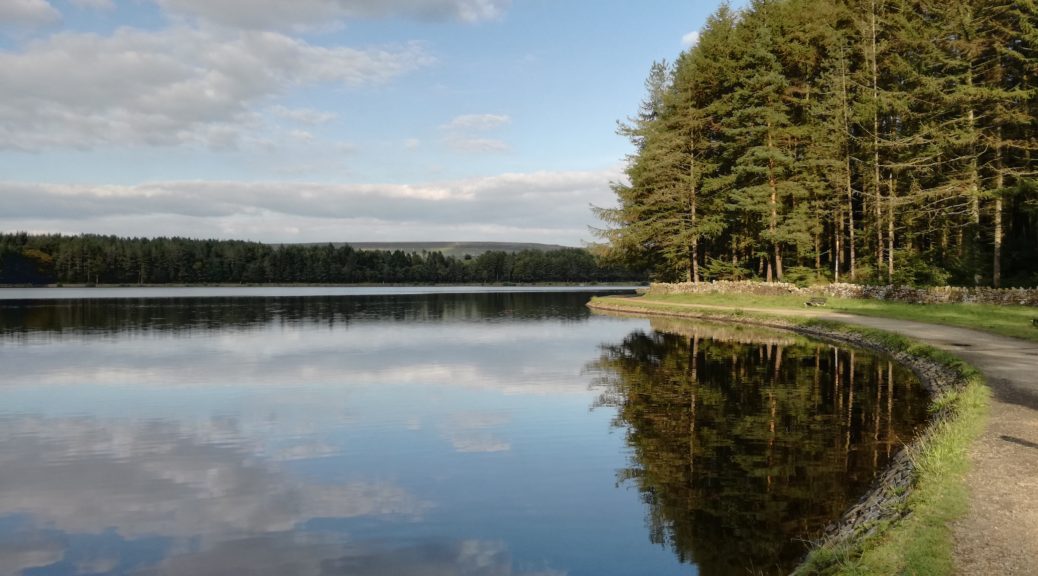 Emerging From My Lockdown Injury Woes
Emerging From My Lockdown Injury Woes
In July I planned to publish a blog post reflecting on my lockdown streak. For 153 days, I escaped the repetitive lockdown routine to get some fresh air and recharge.
Then injury struck.
On 23rd July, one mile into a sluggish but otherwise normal run, I felt something pull sharply in my lower back. At the time it felt like something that should resolve itself within a few weeks with rest and some yoga. I shook off my doubts and carried on to finish my 5k.
It would be almost 3 months until I would run, pain free, again.
The Lockdown Streak
At the beginning of the original coronavirus lockdown, I set myself the challenge of running, or walking, at least one mile every day until the end of the Coronavirus crisis. Little did I know that we would still be facing a crisis on the scale that we are currently. I didn't think COVID was about to disappear but I initially hoped that the virus would be under control within 12 weeks, allowing daily life to return to a reasonable level of normality.
How wrong could I have been?
The sheer scale of the COVID-19 crisis in the UK is the subject for a very different blog post. It has changed life as we know it.
153 Days of Distance Run
The length of the Coronavirus lockdown is at least, in part, why I ended up taking an enforced 3 month hiatus from the activity I enjoy most. For those 153 days, I escaped from the grim reality of lockdown, loneliness and anxiety and headed, mainly, for the hills above Ramsbottom.
I never conceived of a time where we would be permitted to leave our homes only for a select number of reasons. Yet here we were, in spring 2020, with restrictions and controls to limit the spread of a deadly virus.
Scary.
Whilst the world was eerily quiet, nature reclaimed the local countryside. In Llandudno, goats took to the streets. Here, they weren't quite so daring. When I quietly traversed the trails and paths, the sheep didn't seem to mind. Too much.
The tranquillity served as a beautiful reminder that we are guests in the habitats of wildlife when out in the countryside, not the other way around. The fresh air and the chance to forget the new and disconcerting state of affairs was refreshing.
It soon became apparent that many people didn't share in my love of the countryside as burnt out barbecues dotted the moors – a stray spark away from disaster. The potential for devastating fires became a reality just a few miles away where discarded junk set fire to the moorlands. I will never understand the need for disposable barbeques, especially when they can be so destructive.
Three Months of Injury
So, what went so spectacularly wrong that I should be side-lined for three long months? If you're expecting an exciting sounding injury, you may be disappointed. The answer is that I still don't really know.
A twinge in my lower back that didn't stop me running on the day it happened (through stupidity), didn't stop me running through the pain for another week (through stubbornness) and wasn't seen by a physio for a few weeks after that (cheers COVID). The diagnosis? A muscle spasm that caused inflammation in the 3 surrounding joints accompanied by a lot of pain.
The Comeback Trail
My comeback from injury was far from straight forward. As restrictions eased, plans were formed with friends to head out running again. I'm genuinely sorry to those who I let down, as I realised that running and walking my way through injury was just making matters worse. When I created this blog in 2014, I touched on the mental health benefits of running and how I used running as a means to gather my thoughts.
That has never been more true than in 2020.
I have new found respect for people who enjoy watching films and Netflix on quiet, uneventful days.
I can't sit still!
As the weeks passed, I became increasingly agitated by my lack of progress. Having followed every piece of advice, I was despondent that nothing seemed to be working.
Progress was slow.
Painfully slow.
The most frustrating thing about being advised to rest is the helplessness. When you can do a stretch or a workout you are in control of your destiny. Facing a period of enforced rest requires a different mindset and a lot of patience.
Three. Long. Months.
The First Pain Free Run
On 15th October, I headed out with two incredibly patient friends from RRC. In G's words, I was 'like a different person'.
Not before time.
Running with friends at a reasonable clip was cathartic. The smile on my face was a genuine reflection of the relief and happiness that I felt.
Whilst I still struggle with twinges occasionally, I'm grateful that I can now get out running again. As another lockdown now looks inevitable in the coming weeks, running is something that I definitely won't be taking for granted. The mental health benefits of getting out for some exercise can't be overstated and are a great way to clear the mind.
What Next?
So, what to do with my new found fitness? For the time being, I'm slowly notching up mileage at a steady pace. Who knows what 2021 will bring? I doubt that we will be treated to a full racing calendar for some time yet but it would be wonderful if some sort of organised activity can return in the spring, as the vaccines are rolled out.
Whatever happens, I will be grateful to get out for a run and escape from the world for a while.