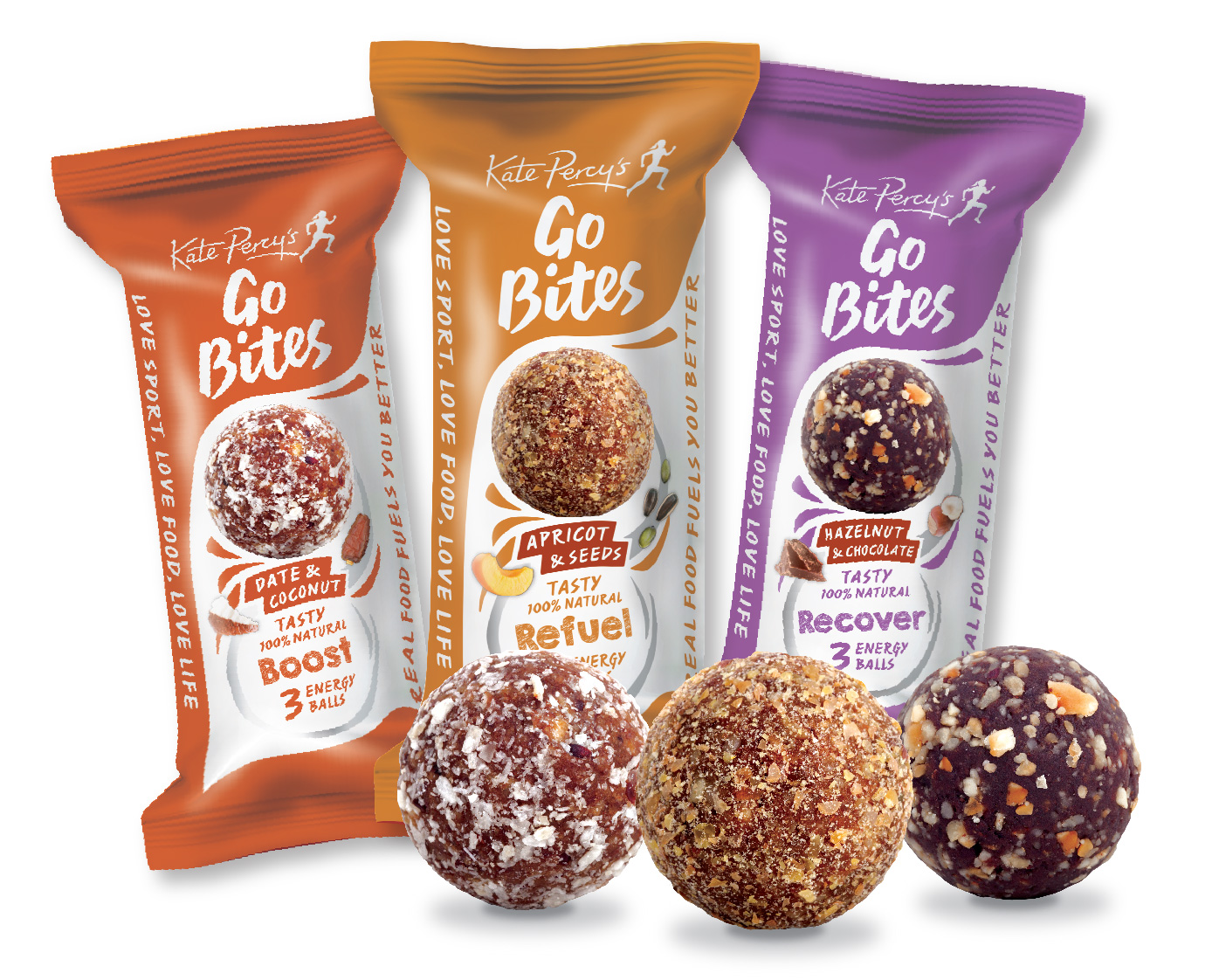 Review: Kate Percy's Go Bites®
Review: Kate Percy's Go Bites®
An Introduction to Go Bites®
Kate Percy is an expert when it comes to making healthy food.  In 2000, Kate's husband trained for the London Marathon; after he struggled with his training due to a poor diet, they decided that their family's eating habits had to change.  From that point onward Kate has strived to ensure her family eat only the most nutritious foods.  She has carried her philosophy from healthy home cooking into her brand of energy bites, Go Bites®, which are changing the way people think about sports nutrition.  Packed with natural ingredients, they are a healthy way to ensure that you power through your workout.  
In a recent blog post, I described my struggle to find a good quality protein bar and good quality energy bars are equally hard to find.  For that reason, I was delighted when I was recently asked to review Go Bites®, Kate Percy's homemade energy balls to supplement active lifestyle.  Go Bites® are made from three recipes, each of which has been nutritionally tailored for a specific purpose:  To boost energy (Date & Coconut), to refuel after a workout (Apricot & Seeds) and to aid recovery (Hazelnut & Chocolate).  Packs of Go Bites® contain three 12g bite-size balls packed only with fresh ingredients, proudly displayed on each packet, unlike many energy bars on the market.  As a result of this careful and considered approach, the taste of her natural energy balls is unparalleled.
Now to take a look at the varieties on offer…
Boost:  Date and Coconut
The first of the varieties is my personal favourite, Date and Coconut!  Intended to give you an edge when eaten before your workout, they are really light on your stomach and easy to digest.  I personally love the way the delicate coconut flavour blends with the rich and fruity hit of the dates; the coconut pieces leave a pleasant lasting taste in your mouth. These bites gave me sustained and lasting energy for my workouts in the gym.  As they are so easy to digest, I had no problems with eating these up to an hour before my workout.
The Boost Bites are also a handy mid-workout pick-me-up as they are easy to eat and digest on the move.   The moistness and pleasant aftertaste also mean that you don't need water – an added bonus!
Refuel:  Apricot and Seeds
The Refuel bites are intended to be consumed just after a workout to revitalise those tired limbs.  These bites are perfect Refuel is the fruitiest of the three varieties with a combination of apricots and other dried fruits.  The addition of sunflower seeds gives a hint of crispiness to the sweet and chewy texture.  I enjoyed these bites when I used them after my workout but they were even better when I craved a snack during the day.  The high fibre content left me feeling full and satisfied even when you are on the go.
Recover:  Hazelnut and Chocolate
The Recover bites are the perfect treat after a hard workout.  They feel naughty.  The packet invites you to reward yourself and the Recover balls do exactly that.  The richness of the chocolate and the crunchy hazelnut pieces give Recover a really indulgent feel.  Eating these after your workout to help you recover is exactly what you need as they are tasty and filling.  Yet, despite their treat-like feel, Recover bites are just as nutritious and natural as Boost and Refuel.
These bites are also a great alternative to a normal sugar filled chocolate bar.  They are sweet enough to satisfy your chocolate cravings, yet all the sugar in the Recover balls is from entirely natural sources.  It's a win-win situation!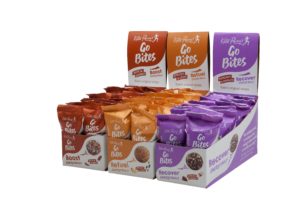 Summary
After devouring twelve packets of Go Bites® in two weeks, it's fair to say that I am a fan.  I found these energy balls easy to digest, flavoursome and rewarding as a workout supplement or as an on-the-go snack.  I initially thought the small size of the energy balls would detract from their appeal; however, I quickly found that they satisfied my cravings even at 36g per serving.  I have no doubt that the most appealing aspect of these energy balls is their flavour and nutritional content.  Who'd have thought an energy supplement could taste so good?
To find out where your nearest Go Bites® stockist is, take a look at the list of available retailers here.  You can pick up a sample pack for a discounted price of £9.99 at the time of writing.  The sample pack contains two packs each of the three flavours, placing each individual pack at a price of £1.66.  What are you waiting for?  If you want to try Go Bites for yourself, you can buy them at the online shop
All views are my own.  My review is based on a sample box of Go Bites® containing 3 packs of each variety.