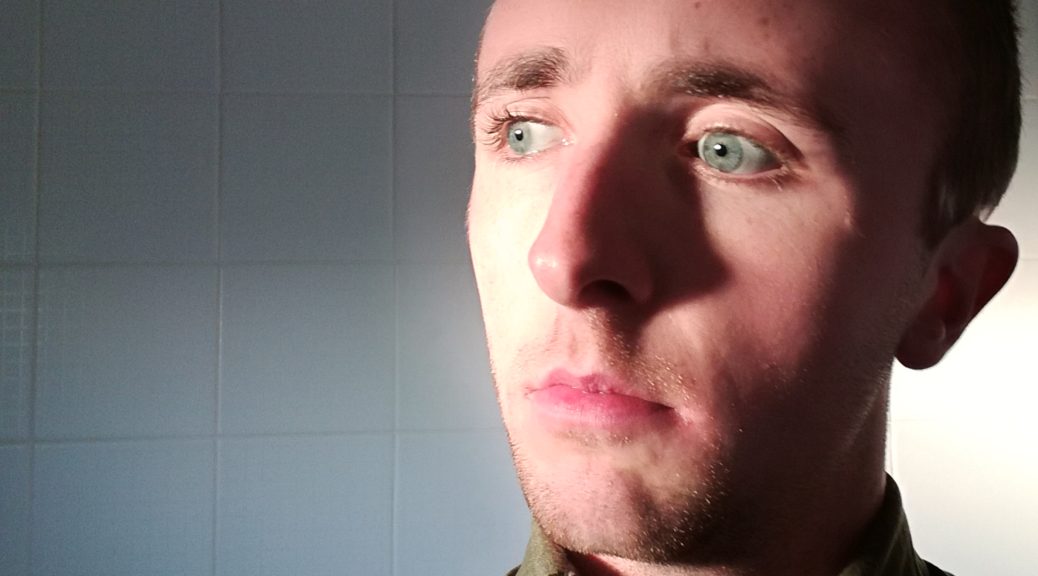 2017: My Year In Review
2017: My Year In Review
Introducing 2017
In January, I sat down and decided on my goals for the year.  Whilst I was positive for 2017, I always feel tentative about making big predictions for the year ahead.  However, for the first time in a few years, I really thought about what I wanted to achieve.  If you want to read about my goals for 2017, you can find them in this post titled Optimism for 2017.  A mixture of fitness, travel and experiences, my goals were varied and wide ranging.  2017 was going to be an interesting year.
In this year in review, I reflect on my new year's resolutions and take a look ahead to 2018…
2017:  The Year In Review
At the start of the year, I targeted:  Running a new personal best over 10k, travelling to a new country, and seeing my favourite artist, Frances, live in Manchester.  As the year progressed I added to that list.  However, my New Year's Resolutions gave me a good direction to start off in.  Every journey has it's bumps in the road and I knew that I would have to be flexible enough to change my goals or my direction if I needed to.  As it happened, I fulfilled all the resolutions I outlined in my blog post and added to them as the year went on!
Starting My Career
This year was the year that I started my career in earnest.  After a three month internship which I started in June, the search for a permanent position began.  After a lot of searching, I found the perfect vacancy.
In November, I secured my first full time job in a marketing company working as a Marketing Executive.  It is something I have been working towards for a long time and felt amazing when I received the job offer earlier in the autumn.
Visiting Germany
I visited Berlin in October.  Having never visited Germany before, and without a coherent German sentence in my vocabulary it made for an interesting trip.  I found that I love a well made pretzel and that German food is amazing but extremely filling.
Berlin is a city steeped in history and there are a lot of places to visit.  The Brandenburg Gate and The Reichstag were particulary interesting places to visit.  Although the trip was interesting, I think a longer trip was probably needed to do the city justice.  Also, little did I know at the time that my hotel was quite so far away from everything that I wanted to visit.
Travelling abroad has taught me a lot about organisation.  There are so many things that you have to think about when planning a trip abroad, even if the trip is only a few days in length.  The basics are obvious, you need a place to stay, passport, travel insurance, plane tickets and clothes.  Yet there are a whole host of other considerations such as where the nearest currency exchange is, travel arrangements from one attraction to the next and how much, comparatively, things cost.  The latter was especially important in Geneva where practically everything you could wish to buy is an extortion.  I have also learned a lot about history and culture and intend to continue my visits to mainland Europe in 2018.
Frances
The Frances gig was ace.  I went with my younger cousin and we both really enjoyed the supporting acts which included the amazing Outlya.  Frances was as impressive in person as she was on Spotify and the night was topped off by meeting her at the end of her set.  I was completely gutted when Frances announced that she wouldn't be doing another live tour for a while as I would love to see her again live.
The Unresolved Resolution
However, every set of achievements comes with its drawbacks.  I once again failed to go around a big wheel – although in fairness I never visited a city with a big wheel to go around!  My New Year's Resolution 2015 will roll over again!  Although I'm not half as bad as I used to be as a child, I still hate being high up.  A recent visit to see Alfie Boe and Michael Ball at the Manchester Arena started with a comical incident where I froze at the top of the staircase.  Thinking I was a few steps from the floor I committed the cardinal sin of looking down!  It took me a few minutes to regain my composure before a very kind lady offered to walk in front of me so that I couldn't see the ground.
Other Highlights
Other highlights from this year include:
Travelling to Benidorm and Cyprus for a family wedding
Seeing Alfie Boe and Michael Ball perform at the Manchester Arena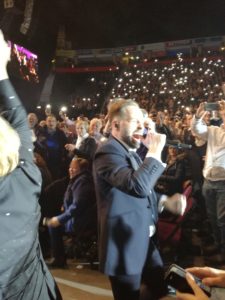 Attending my first Cup North event
Visiting Ireland for the first time since I was a young child
Seeing The High Kings perform live in Warrington
Looking Ahead to 2018
For the year ahead, I have already identified a number of things that I want to achieve:
Run my second half marathon, achieving a time of 1:58 or faster.  I have already entered the Rochdale Half Marathon next October but intend to add another half marathon to my diary earlier in the year.
Run the Bury 10k and achieve a new personal best.  Whilst this year's personal best felt amazing, I know that if I train hard, stay fit and concentrate all my training around my fitness and stamina I can better my time.
Visit another European city.  I have loved travelling to both Geneva and Berlin and want to visit another European city in the next twelve months.  I would love to travel to France to put my French language skills to the test but I also have my eye on Iceland and Denmark!
Dedicate more time to my blog and increase blog traffic by at least 50% in the next 12 months.  The first half of this year saw impressive viewing figures which tailed off after June/July.  I have a lot of room for improvement!
Travel around a big wheel!
Watch Michael McIntyre live at the Manchester Arena
Summary
And so ends my year in review and another year of ups and downs.  2017 has been a positive year with many good memories to look back on.  I am looking forward to taking on the challenges that 2018 has in store.
Happy New Year!