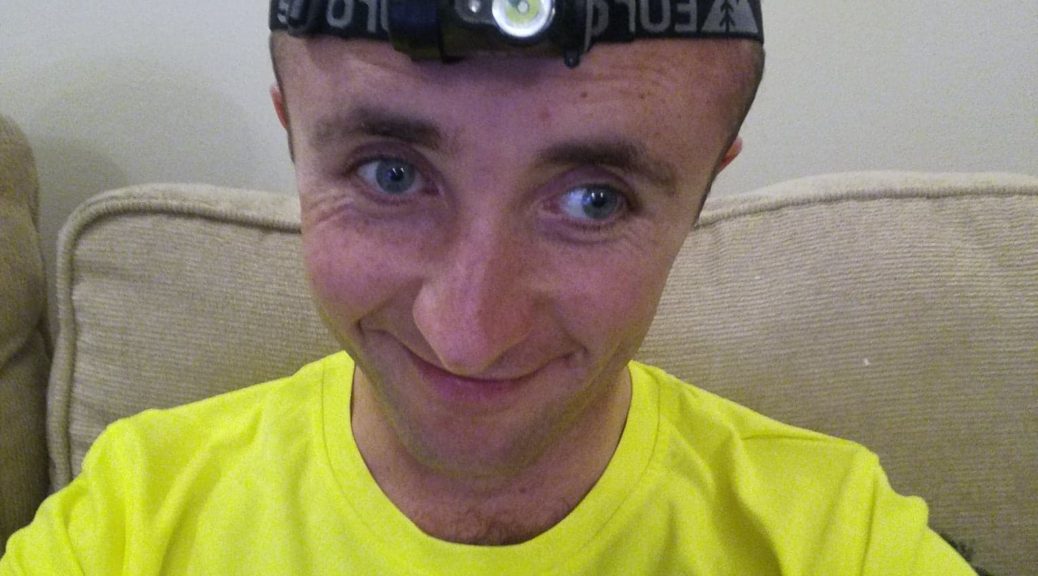 The Unofficial Endure24: Redefining My Limits
The Unofficial Endure24: Redefining My Limits
The Unofficial Endure24: My introduction to endurance running
To those outside of the running community, a 5 or 10k may seem like a feat of endurance. Beyond 10k, the marathon is the pinnacle of road running. Every race should be judged on its own merit. Yet, during a 24-hour endurance event, beyond the parameters of an organised race, competitors are challenged to push further. There's something alluring about that.
During the Unofficial Endure24, my first attempt at a 24-hour event, I sought to find out how far I could go.
The Homemade Endure24: A different kind of challenge
In more normal times, Endure24 takes place in Leeds in Bramham Park. This year, the event fell victim to the Coronavirus pandemic and is postponed until 2021. Undeterred, two RRC members set about arranging an alternative challenge. The Unofficial Endure24 was staged from our front doors.
In some ways, this made the challenge easier. There would be no need to camp, no travel plans to make and more flexibility would be afforded to runners to choose their preferred routes. Having to devise our own routes would prove to be a blessing and a curse as I would later find out.
Yet, in many ways, the homemade version of the event increased, rather than diminished, the challenge. There would be no event village replete with a masseuse on offer to pump life into tired legs, supporters, fellow runners and a medal waiting at the finish.  Social distancing meant that some of the camaraderie you might expect in a normal running event was lost. The obvious issues of eating and sleeping remained although, perhaps, was made simpler as we were able to crash in our own beds between laps. As someone who suffers with IBS, I am always conscious of managing the balance between eating and running. I am all too aware of the consequences of not doing so. They are dire.
My flat turned into a makeshift aid station with kit strewn across my living room floor for the duration. I'm sure I wasn't the only one to prepare an emergency bag complete with blister plasters, Uncle Joe's Mint Balls, Sudocrem, Triple A Batteries (for my headlight) and Imodium. It's good to be prepared.
When Saturday dawned, I had little idea how the event would pan out.
The adventure was about to begin.
Running Around The Clock
The Unofficial Endure24 event was split into 6, 4-hour sections. To complete the event, each team had to post at least one run in each. As this was my first 24-hour event, I committed to running or walking at least 5k in each 4-hour section to get the fullest Endure24 experience.
I knew I could push my performance on a full night sleep and with careful planning, how though would I fare in the middle of the night with neither? My main concern was making sure that my stomach was settled throughout.
We ran the midday segment as a team (minus one teammate in Edmonton, Canada). It was a brilliant way to start what would turn out to be a transformative 24 hours. My legs felt light and the miles passed easily.
Nutritional Inspiration from the Tarahumara Indians
One of the challenges of a home-based Endure24 event was staying focused and motivated between laps. I kept a clear head by watching plenty of comedy, doing yoga and sleeping. For 24 hours, at least, I made a concerted effort to avoid watching the news of the Coronavirus pandemic. Preserving energy was my primary concern.
I also decided to eat little and often, snacking on foods I was confident would settle easily on my stomach: Hummus wraps, a small bowl of GF pasta, a small bowl of cereal, Go Bites, chocolate and sharon fruits. If you're wondering what a sharon fruit is, make sure you try them out the next time they are in season. You won't regret it.
Scott Jurek is something of a running inspiration to me and his endorsement of Iskiate as a running superfuel was enough to make me give it a go. Iskiate is the drink of the Tarahumara in the Copper Canyons of Mexico. There, energy drinks are made with natural ingredients rather than the sugar-filled concoctions found in the Western world.
The picture below doesn't do it justice.
Iskiate is made by mixing chia seeds, lime juice, honey and water.
It's delicious.
Honest.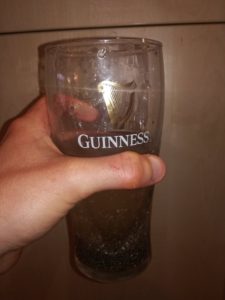 Running Towards the Midnight Hour
As night drew in, the event became more competitive. The leaderboard ticked over more quickly as teams bade for top spot.
My event consisted of solo efforts and coordinated runs with fellow competitors. Returning to Ramsbottom's Urn shortly before 9pm after a 5-mile effort, I checked my phone to discover that one of my teammates was about to set off in the other direction. I duly made my way to meet him and logged an extra 2 miles towards our team total – every mile counted.
Shorty before midnight, we found ourselves in second place.
At 00:45, I set out on lap 5, accompanied by another club member who kindly offered to run with me even though she was not participating in the event. Shortly after midnight on a Sunday morning is a strangely satisfying time to go for a run. The streets are silent. Running in the cool midnight air was refreshing.
At that time of night, there is no value in the everyday anxieties we have all experienced during lockdown.
It was liberating.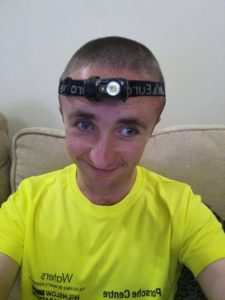 I have run and escaped to the surrounding countryside many times during this pandemic but never before felt such clarity. On return to the flat, sat in the silence of the night, I reflected on how my life had changed in the past year: personally, professionally and physically. All for the better.
The feeling of bliss lasted momentarily.
With under 11 hours to go, our team were in the lead but only just.
We had a job to do.
The Second Half
Following a midnight run with Hannah, I indulged in a four hour nap. Rest too long and I knew that our team were at risk of losing first place. Regardless, I doubt that I could have slept much longer if I had tried.
I was eager to pile on more mileage before the midday cut off.
Before breakfast, another 5 miles beckoned. Although the midnight miles felt easy, the morning effort was anything but. My pace dropped significantly as I averaged over 12 minute miles. Pace didn't matter but, in retrospect, my eagerness to round up to 5 miles did. Whilst I'd grabbed 4 hours of sleep, I was hardly well rested. I ran across a clear road but failed to clear the kerb and fell in slow motion.
I have to confess that the moment I fell. almost on top of the urn, was the moment I stopped running. Although I knew I was falling long before I hit the ground, there was nothing I could do about it. A concerned cyclist asked if I was hurt but in truth, my pace was such that I didn't hit the ground with any force.
I dusted myself off.
3 hours to go.
The Final Push
Initially, my plan was to go out once per time slot. Yet, after eating, showering and resting up for an hour, I was getting itchy feet. More to the point, there was no reward for leaving something in the tank at the end of the event. Speed-walking, I set off around Nuttall Park, logging another 2.65 miles whilst revelling in the sheer craziness of it all.
We started our final lap as a team, socially distanced, at 11:58. The rules stipulated that your final lap would count as long as it commenced before the cut off time.
This played to our advantage as, by this time, I was closely monitoring the Strava feeds of the other teams and the ever-changing leaderboard. We set off on the last lap knowing that it would take a colossal effort from one of the other teams to snatch the win from our grasp.
Whilst the event was about so much more than finishing atop the standings, competitiveness takes over in the heat of the battle. When victory became a very real possibility, it would have been wrong not to pursue it. Turning back towards Ramsbottom and the Urn, our thoughts turned to the pub. In more normal times, it would have been fitting to finish with a pint in a beer garden to mark a fantastic weekend. In reality, a 3-hour nap sufficed.
Reflections on Completing The Unofficial Endure24
The Unofficial Endure24 left me with food for thought. Running through the night was a memorable experience which I will cherish for a while to come. A 24 hour event is an opportunity to delve deeper into yourself, to find out how much you are capable of.
Although I finished my first marathon at Manchester last April, the Unofficial Endure24 was an altogether different challenge.
I completed the event. 24 hours, 9 efforts, 33 miles.
Would I do it again next year?
Hell yeah, bring it on!