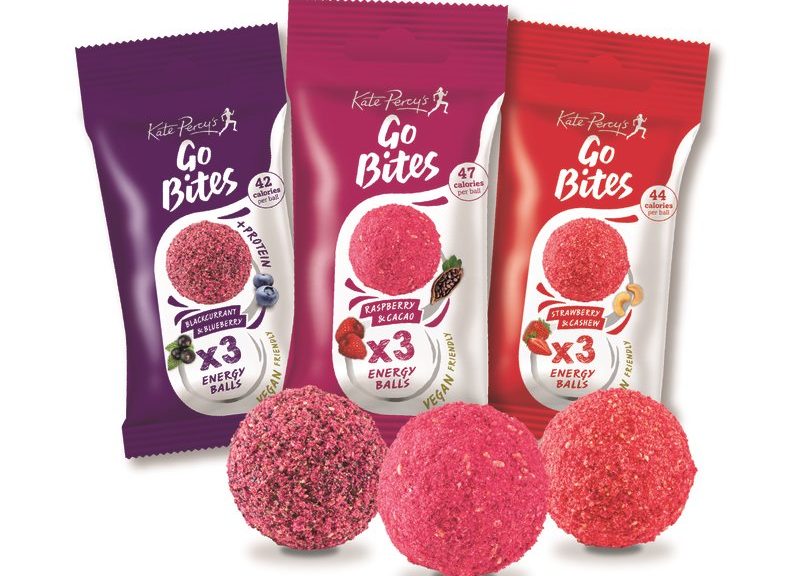 Reviewing the New Fruit Pursuit Go Bites®
Reviewing the New Fruit Pursuit Go Bites®
The New Range of Fruit Pursuit Go Bites®
One month ago an email dropped into my inbox asking me to review the new range of Fruit Pursuit Go Bites®.  Having reviewed the original Go Bites I was more than a little intrigued.  I replied almost immediately, keen to see what the new Go Bites® had to offer.
Visually striking, the new bites are rolled in brightly coloured freeze-dried fruit, or blackcurrant powder in the case of the Recover bite.  They look really cool.  The proof, however, would be in the tasting…
Boost:  Raspberry and Cacao
The first of the new range of Fruit Pursuit Go Bites® is the Raspberry and Cacao Boost.
The purpose of the Boost bite is to give you an extra edge during your workout.  As a conseuqence, Boost bites are best eaten shortly before you start.
Naturally, I had a couple of questions:
Will they affect my stomach?
Do they improve my performance?
I'd like to point out that the two questions weren't tested scientifically but I feel like they gave me a good basis on which I could give you insight into whether these Go Bites hit the mark.  For me, it's most important that the food I have before setting out doesn't cause trouble than those afterwards.  I very rarely fuel up mid-session although admittedly I will start taking the Refuel Go Bites® with me on my longer runs in the build-up to my marathon next April.
Will they affect my stomach?
Aged 15, I was diagnosed with Irritable Bowl Syndrome.  As any IBS sufferer will know, the diagnosis is almost useless.  There's no one-size-fits-all solution.  Getting your diet right is key but is a big game of trial and error.
Finding what you can eat before and during a run is no different.
When testing the Boost bite, I had my last big meal 3 hours before my workout and needed a little something to give me a hit of energy.  I had my usual pre-run breakfast of scrambled eggs and toast with a glass of water.  I decided to try the Go Bites® just 60 minutes before my run.
Eating so close to a workout would usually have disaster written all over it.  It would be a real test of how easily the Boost bites can be digested.
I am pleased to report that there were no ill-effects after eating the Boost bite, not even a stitch.  As mentioned before, there is no one-size-fits-all solution when it comes to nutrition but if you are looking for something that's easy on the stomach, Boost bites are definitely worth a try.
Did they improve my performance?
In all honesty, it was hard to tell after just one run.  I didn't run any quicker after having a pack Go Bites® before starting my workout but I don't know whether I would have performed worse without them.  I did feel a little more alert though and that can only be a good thing when you're running on uneven trails.
I'll certainly be keen to put these to the test again in the future.
Refuel:  Strawberry and Cashew
Devoured a short time after I'd finished a gym workout, these were really easy to digest.  I loved the fact that they have plenty of crunch and the flavour of strawberry isn't overbearing which would be off-putting in the middle of a workout or at the end of a particularly hard session.
The small, easily tearable packaging also makes them ideal to fit into any fuel belt that you might want to take out on the road or trails with you and I can't imagine having much of a problem grabbing them one at a time.  The added bonus here when using Go Bites® over gels is that you don't have to worry about spilling them or getting sticky hands afterwards.
These aren't just great nutrition for a workout.  It's no secret that I love to graze on different snacks in the afternoon but the fibre in these kept me fuller for longer.  In the long term, that can only be a good thing.
Recover:  Blackcurrant and Blueberry
After a long run, I needed a quick hit of energy and something that tastes a bit better than water to satisfy my hunger.  If I'm honest I was a little sceptical that Blackcurrant and Blueberry would hit the spot.
I was wrong.
If there's one thing that the Go Bites® team know then it's how to fuel runners and training fanatics and they've done it well here.
The Recover bites pack a punch.
The sweetness of the fruit makes you feel like you are getting a much-needed sugar hit without damaging your teeth in the process.
The Recover bites go down a treat although I found them a little dry by themselves.
Revisiting the Original Recover Bite
I can't finish this blog post without mentioning the change in recipe of the original Recover bite.
The original Recover bite, Hazelnut and Chocolate were already a decadent treat for after your workout, so why change it?  The new Recover bite substitutes Cacao in for Chocolate.  The result is that there are no added sugars in any Go Bites® anymore.  Result.
But does it change the taste?
Honestly, I don't think it does change the Recover bite that much at all.  You can snack guilt-free, get your fix of 'chocolate' without the sugar and fuel your body all in one go and that's good enough for me.  Perfect, in fact.
Do they rank above the Original Date and Coconut Boost bite as my favourite?  It's a close run contest and I have to admit that I can't get enough of desiccated coconut.  The added texture of the coconut around the Go Bite also makes me stick to my original verdict.  Date and Coconut remain my favourite but it's a close run contest.
Why not try a taste test for yourself?  You can pick up a fantastic little selection pack containing one of each from the Go Bites website.  You never know, you might just find a new favourite.
Tempted?  Get a 20% discount on a taster box by using discount code TASTER20 at the checkout!