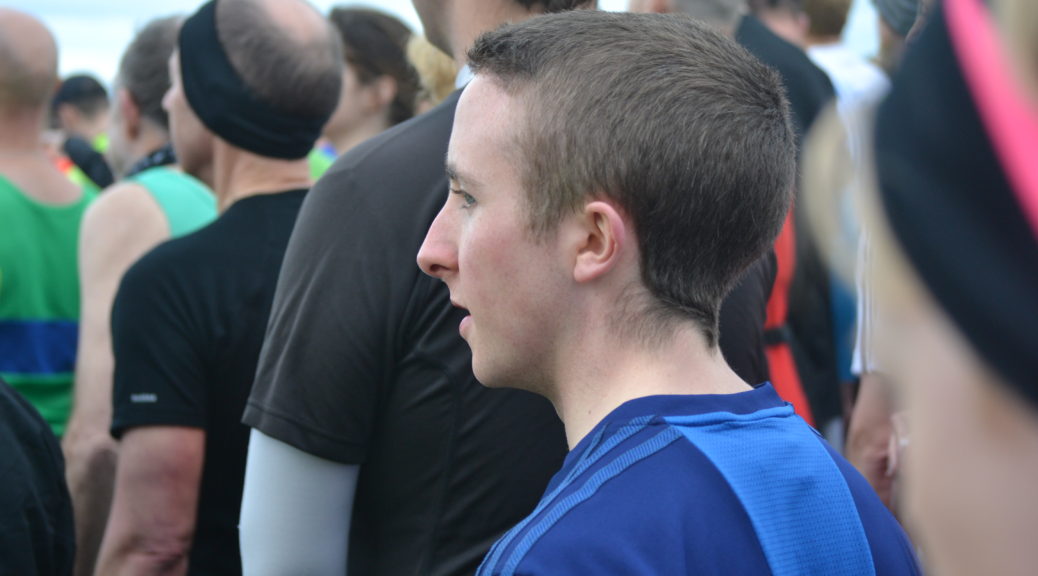 How I ran a fast 5k by giving chase
How I ran a fast 5k by giving chase
Giving Chase
I didn't believe that I had the pace to keep up when he passed me.  He slowed momentarily.  When the runner in the blue vest picked up his pace again I decided to start giving chase.  This was going to be a fast 5k.
You never know how good a run will be until you start.  At least, that's what I've found.  I only planned on running a couple of miles at a leisurely pace.  I never expected to be a second away from achieving my personal best.
Only when I found myself chasing down a runner just out of my reach did I find out how quickly I could go.  On course to registering my second fastest 5k, I achieved my quickest mile split.  The best part was that I didn't even realise it.  The second mile, downhill and chasing hard, gave no time for over thinking or worrying about anything other than running as hard as I could.
I never got the chance to thank the runner in the blue vest but he unknowingly spurred me on.  As he passed me he didn't speak and I was never quite close enough to strike up a conversation.  If only I had the chance to run with him for the last mile I would have easily achieved a new personal best.  It wasn't to be but I learned a valuable lesson.
Putting My Foot Down
At least half of the run was downhill, but even so, my pace was far quicker than usual.  For a while, I have been working on my stride length.  I am heavy footed and clumsy.  At 5ft 4in and 9st 5lbs I know shouldn't be.  But I am.  Focusing solely on the runner ahead of me, I didn't once think of my cadence or stride length.  My cadence was a healthy 179 steps per minute over the course of the run, five in excess of my usual 174.
At a guess, I was eight strides behind my target for at least a mile and a half.  Closing the gap was hard but surprisingly enjoyable.
Turning Back:  The Final Mile
Looking at my splits over the course of the run it is easy to see where I turned back for home.  The moment I stopped chasing the runner who had become my pacer for this prolonged effort, my pace dropped.  No matter how much I cursed myself to keep going for one last effort I couldn't sustain the pace that my target had set.  Much like when being chased by a dog, knowing that the chase is over brings relief and everything around me slowed.  I surged back in the opposite direction.
I surged back in the opposite direction.  My Garmin showed I was on course to match my personal best.  With a little more training I am certain I would have been capable of sustaining my effort just a little longer but when I passed 5k, the display on my watch showed me that I'd come up just short.  Until next time.