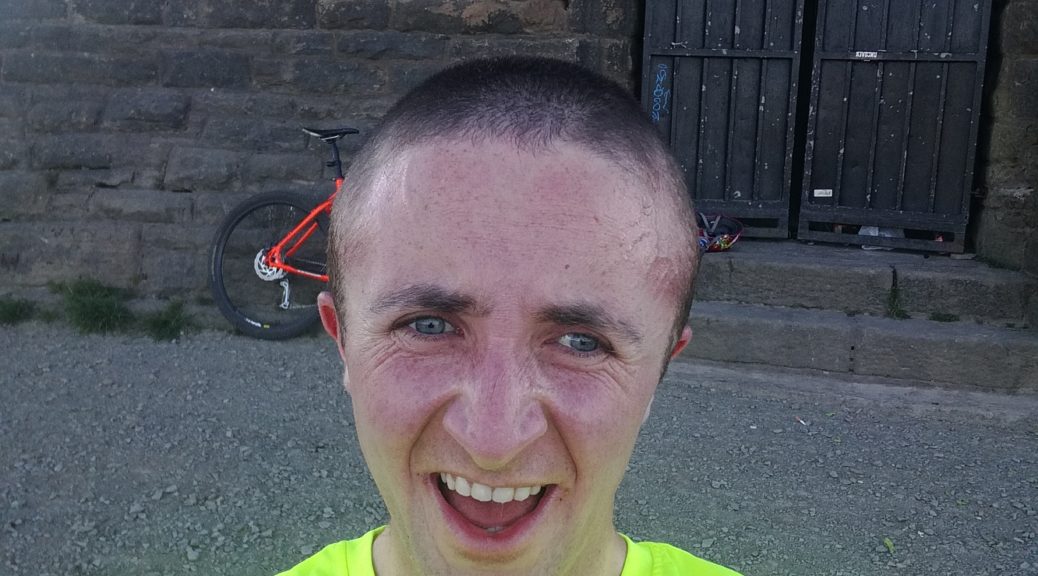 Rediscovering Motivation: The Lockdown 5K Smackdown
Rediscovering Motivation: The Lockdown 5K Smackdown
Over the last four weeks, the Lockdown 5K Smackdown challenge has provided invaluable motivation. After a promising start to 2020, with a 5K personal best on New Years Day and the Oulton Park 3.5 Hour Challenge in February, my running suffered during the early part of the Coronavirus Lockdown. That was, before the Lockdown 5K Smackdown challenge commenced.
Coronavirus Lockdown: Faltering Motivation
So much is uncertain. Tuesdays are usually sacred, free from work and reserved for a night with Ramsbottom Running Club. For two long months, our running club, like much of our society, has been postponed. Not knowing when we will return to the Irwell Works Brewery for our next club night is disconcerting.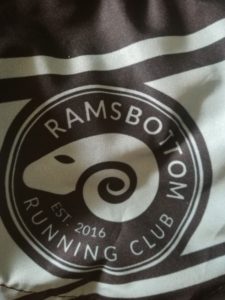 Then there's the challenge of running and maintaining social distance. It feels strange, unnatural and… distant. This new normal has been widely adopted and accepted as a way to keep each other safe. It's the way it has to be but that doesn't make it easy.
Running to let off steam
With so much uncertainty and the daily reminder of the severity of Coronavirus in the UK, my running started to suffer. Unlike my time at university, when running was my escape, an opportunity to destress in between studying and exams, the Coronavirus Lockdown impacted my running negatively. I no longer pushed the pace, sought steep inclines or attempted to achieve segment bests.
For a short period, I lost my way.
Each news bulletin updating the daily death toll of this merciless disease sweeping through our nation, filled me with dread. COVID-19 is taking the lives of so many and affecting us all,
It is easy to become weighed down with so little to look forward to.
The Lockdown 5K Smackdown Challenge
My motivation didn't suffer for long.
Rowan Ardill, founder of Ramsbottom Running Club, set up the Lockdown 5K Smackdown, a virtual challenge open to all runners to improve their 5k times. Whilst we can't run together, there is nothing stopping us from running apart, supporting each other with Strava Kudos, friendly banter on social media and the odd wave from a window.
The rules were simple:
Record a marker time on a 5k route of your choice
No Stopping – Elapsed Time only. Look out for a blog post soon on the recent fiasco regarding Strava's Elapsed Time Cheats.
Run the same route again over the course of the 4 week period to improve on the marker time
The simple idea triggered my competitive instincts. If running a marathon was off the cards, improving my time over a selected 5k route in a virtual challenge was firmly back on. Running a simple 5k couldn't be that hard, could it?
Routes featuring uphill sections afford the most room for improvement, but I already perform strongly on hill climbs. Instead, I chose a flat route with a half mile downhill section as my stride pattern and pace needed work. I also reasoned, in a moment of weakness, that it would be easier to convince myself to run an 'easier' route if my motivation faltered in the following weeks.
I needn't have worried.
My Lockdown 5K Smackdown Route
My route was easy to navigate, mainly traffic free and didn't pose a problem for keeping distance from others. It featured two barriers I would have to duck under. Time my strides wrong and I would end up sprawled on the pavement like a drunken reveler on Mad Friday after being poleaxed by the head high metal bars.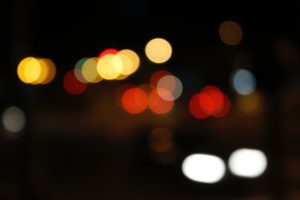 Comical imagery aside, I was cautious to make sure that I didn't end up injured at a critical time for our NHS and the dedicated staff that are the lifeblood of the UK. I didn't want to be that person.
After running downhill for the first mile, the route lapped my local park 3 and a half times to complete the distance. Okay, so it wasn't inspiring but it was simple, fast and easy to remember.
Room For Improvement
I set my benchmark time at 23:23, over a minute slower than my PB of 22:28 set on New Years Day. It wasn't fast enough and I knew that I had to improve, especially running downhill where my times have always suffered.
Running a faster time is as much about mentality as it is about physical effort.
22 minutes of hurt in a 24 hour day.
I focused on 22 minutes to stop myself easing off towards the end of later runs. Shearing seconds of my benchmark was not going to be enough. I needed to find the pace to beat 23 minutes again.
Pain only hurts – Scott Jurek
The best way to deal with pain of such a temporary, short lived nature is to embrace it. I began to enjoy it as my lungs screamed for air, my legs spun at 181 steps per minute and my mind focused on the finishing line. When you are at your limits, you focus on little else. There is little point in resisting the inevitable discomfort.
I ran around the park's grass verges and hedges at least as much as on the paths. The added social distancing restrictions gave each 5k the air of an invisible obstacle course.
Setting My Fastest Time
My fastest time came on Week 3. After a strong start and a small first week improvement, I took a week off running to explore. Instead of charging around my 5k course, I spent much of Week 2 walking in the hills around Ramsbottom accompanied by the moorland wildlife.
Nature recharges the soul.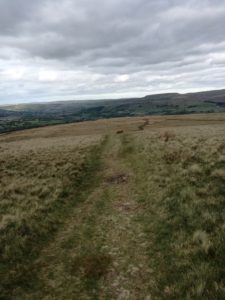 By week 3, I was hungry.
Beating my benchmark was important but I wanted to push for my personal best, 22:28. I knew the optimum rhythm to approach the two head-high metal barriers on entry to the park and how hard to push each lap.  Leaving just enough energy in the tank for a sprint finish.
I am by no means fast, but I am determined to become faster.
I focused on the first mile. On my first two efforts, I was losing time on the downhill section. I tend to lean back and put the brakes on, not only slowing me down but increasing my chances of injury. By making a conscious effort to lean forward a little, I covered the first mile in 7:39, improving further in my final attempt to 7:34. The added pace gave me a platform to accelerate into the second and third miles at 7:15 and 7:11 respectively. By comparison, I covered the first mile in  7:52 on my benchmark run.
The park was quiet, save for a handful of people lapping in the opposite direction. I was focused on beating my previous best time, keeping my split times even and maintaining good form. I was grateful for the peace.
With one lap to go, I knew that I had the chance to set my best time. I still felt as if I had more to give and began to stride towards the 'finish', which felt odd in a near-empty park with no finish line.
My watched buzzed.
22:42.
I knew that I was short of my personal best but, more importantly, I felt different to the reluctant runner on his benchmark run just three weeks before.
Challenge complete. Next up, the mile.
If you would like to get involved in a virtual challenge, why not check out the Smackdown Run Series page on Strava.