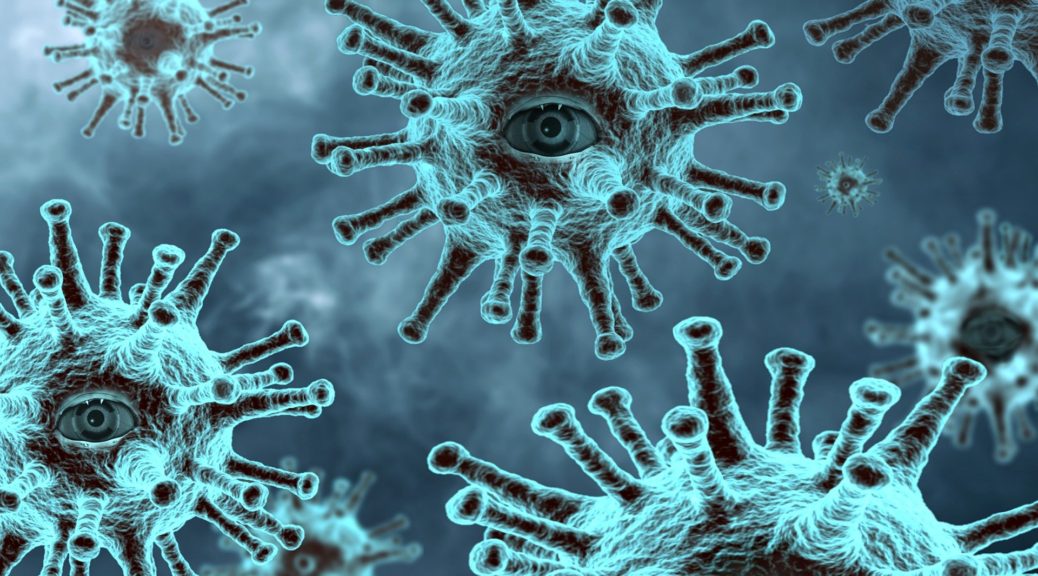 Life In Coronavirus Lockdown
Life In Coronavirus Lockdown
The 23rd February 2020 was an historic day. The government enforced a partial lockdown for the first time in our history due to the unprecedented outbreak of COVID-19. The next few months will be challenging but it is imperative to stay focused, positive and productive. In this post, I will explain why I think this is essential for the Coronavirus Lockdown period.
So Far So Good
Just after New Year, I set myself a number of targets to achieve by the end of 2020. They covered all aspects of my life. My original targets ranged from adventures, 'Visit County Mayo', which I visited with friends in mid February, to challenges, 'run a sub-45 10k/a sub 1hr 45 half marathon/a sub 4hr marathon'. In total, I set 11 specific goals that I wanted to achieve with the aim that, if I achieved the majority, 2020 would shape up to be a good year.
Two months into the year, until the stringent measures to tackle COVID-19 were enforced, I was on course for over half of what I had set out to achieve with plans in place for the remaining 5 objectives. A fast start to 2020 gave me optimism that it was going to be a cracking year.
Dealing with the Coronavirus Lockdown
The spread of COVID-19 and unprecedented shutdown of modern society has impacted everyone. It was almost impossible to envisage the impact that a deadly virus would have on the UK until this pandemic. For many, life is unrecognisable compared with just three weeks ago.
There is, unfortunately, no guaranteed end date for this current UK lockdown or much certainty for the months ahead. Global events including the 2020 Olympic Games in Tokyo and London Marathon have been postponed. The Eurovision Song Contest has been cancelled. The future of the 2019/20 Premier League season is uncertain.
There are plenty of reasons to be scared and downbeat. It is easy to be overwhelmed and to focus on the tragic global events that are unfolding around us. But there are steps that we, as individuals, can take.
At the very least, being grateful to those working in the fight against this disease and those who have been directly affected by it affords some perspective from which we can begin to turn our feelings of inconvenience and boredom into a time of self-improvement.
The Frontline Against COVID-19
Whenever I find myself becoming disheartened at the disruption caused by this pandemic, I remember those working on the frontline. As a nation, our thanks must go out to our key workers: those working in the NHS, the wider emergency services, teachers, care workers and those in food production including workers in our supermarkets. Each has a part to play to ensure that our country can recover from this difficult time.
Without a doubt, doctors and nurses have shown their selfless dedication, turning into work day after day, putting their own health at risk for the benefit of others.
When you sit and think about that, it is difficult not to be humbled.
Setting Coronavirus Lockdown Goals
I am lucky enough to be in the category of people who are, when all is said and done, mildly inconvenienced by this lockdown. I have taken time to reflect on how my goals now have to change now that the opportunities ordinarily available in society are suspended. Yet, solitude provides moments that may otherwise have passed us by in the hustle and bustle of normal life. The Coronavirus lockdown is a chance to reset, reflect and improve ready to hit the ground running when society begins to return to normal once again.
It is difficult to see the end when you are at the beginning of a challenge. It is why so many people don't believe they can run a marathon, write a book or complete a degree. But you can. As a popular saying reflects, every journey starts with a single step.
We are at the start of a journey now, a period whose duration is not yet known. For me, it is a matter of being thankful that I am not ill, being grateful for those workers who carry on with their duties and continually reminding myself that this period of lockdown will pass.
Setting goals can be helpful. Goals give each day a purpose. Each goal can be used to channel energy, as a measure of success and to reflect.
My Goals
In order that I can be productive, I have set the following goals:
Train twice daily, once indoors, once outside – Indoor sessions to include yoga and circuit training. Outdoor sessions to include walking or running. It would be easy to sit on the sofa and do sweet nothing all day but that would quickly get boring. Being active has two main benefits – maintaining a base level of fitness and boosting morale.
Improve my writing skills – I have started a course titled 'Be a Better Writer' to hone my skills. This will help in both my professional and personal life where writing, blogging and reporting all play a big role.
Video call friends/family at least once per day – This is huge. As individuals we are going to spend a lot of time cooped up in the weeks and months ahead. Having a daily 'face-to-screen-to-face' catch up with a mate or family member is important in order to maintain a feeling of social connection.
Read – I love reading but rarely get the chance to sit down with a book. In the last week, I have started re-reading Sir Alex Ferguson's Leading, a book which documents the key skills and attributes required to be successful. Also in my pile of books to be re-read are Scott Jurek's Eat and Run and Chrissie Wellington's A Life Without Limits. I've deliberately chosen books which share the theme of overcoming adversity, a key message for the Coronavirus lockdown period.
Document my Lockdown experiences – Alongside reading, I will also update this blog with my experiences of this Lockdown period. From running and my daily workouts to the wider impact of Coronavirus on daily life – I plan to detail my experiences here.
No Room For Complacency
In the last few days, I have been careful not to down tools completely outside of work. Indeed, adapting to work from home provides a new challenge in itself. Social distancing is now a part of everyday life for the foreseeable future. Time in the outdoors that I previously took for granted is now more precious than ever.
The temptation to sit in front of the television outside of work hours is there, as it is for everyone. However, deep down I know that approach will not be productive in the medium to long term.
I am determined to hit the ground running when society judders back into motion. By working towards my goals during the Coronavirus lockdown, I hope to do just that.
It is imperative that each and every one of us follows the Government guidelines for Coronavirus in order to minimise the spread of the disease.
Stay home. Save lives.