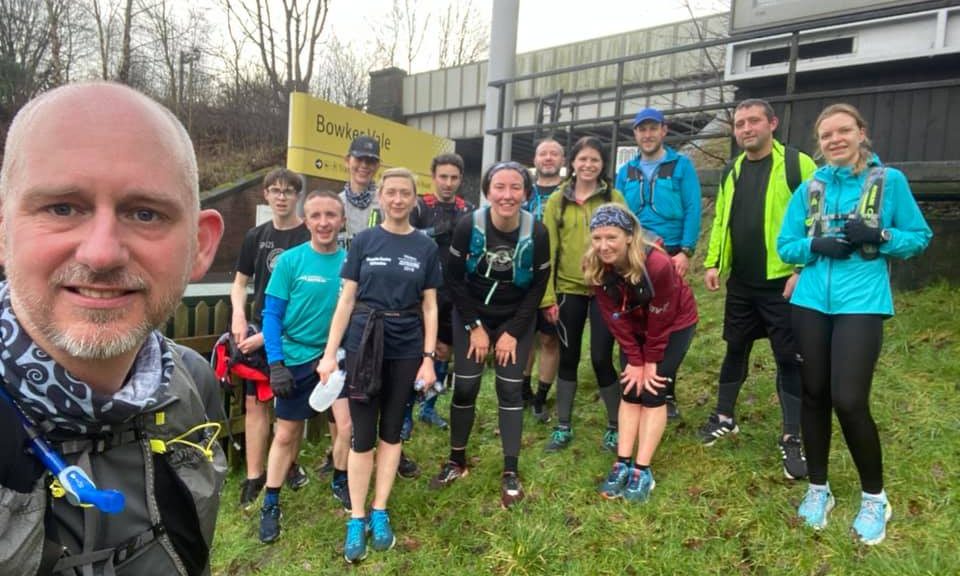 Manchester Metrolink: The First Marathon Long Run
Manchester Metrolink: The First Marathon Long Run
Manchester Metrolink has been an integral part of Manchester's travel network since the first scheduled service between Bury and Victoria on 6th April 1992. The line between Bury and Victoria connects a number of towns to the north of the city centre. Both the length of the line and regular stations make it an unlikely but ideal running route for marathon training.
Running the Manchester Metrolink
The idea to run a part of the Manchester Metrolink was devised as a quirky way to start marathon training. As uninspiring as an intracity route may appear, the stations along the route provided useful markers to group together before continuing our journey. When mapped on Strava, the route which roughly followed that of the Bury line measured 12.8 miles
The rules of our run were clear. We decided that, in order to complete our challenge, the route must cross the entrance to each station. The first part of the run was simple as the route roughly followed that of the Bury 10k to Radcliffe Tram Stop. It was also the longest section between tram stops which was reassuring as we knew that the stops became more frequent on approach to the city centre.
As the route neared the city centre, the distance between the stops became shorter. On a 13 mile run, having something to aim for is a huge mental boost. It certainly helped here.
Rounding Up
On approach to the city centre it became clear that our slightly amended route was a mile too short. To the bemusement of shoppers going about their business, a band of runners began circling first The Arndale (via Shudehill), then Exchange Square before returning to Manchester Victoria.
With 13.1 miles completed, we boarded the tram back to Bury. It was slightly odd to see the stations we had passed in reverse order. Satisfying, too.
Race day is now less than four months away; there is no room for complacency.  The Manchester Metrolink challenge proved a fun and quirky way to begin marathon training. This weekend's effort is a much hillier, rural affair and will prove a stern test of my fitness.