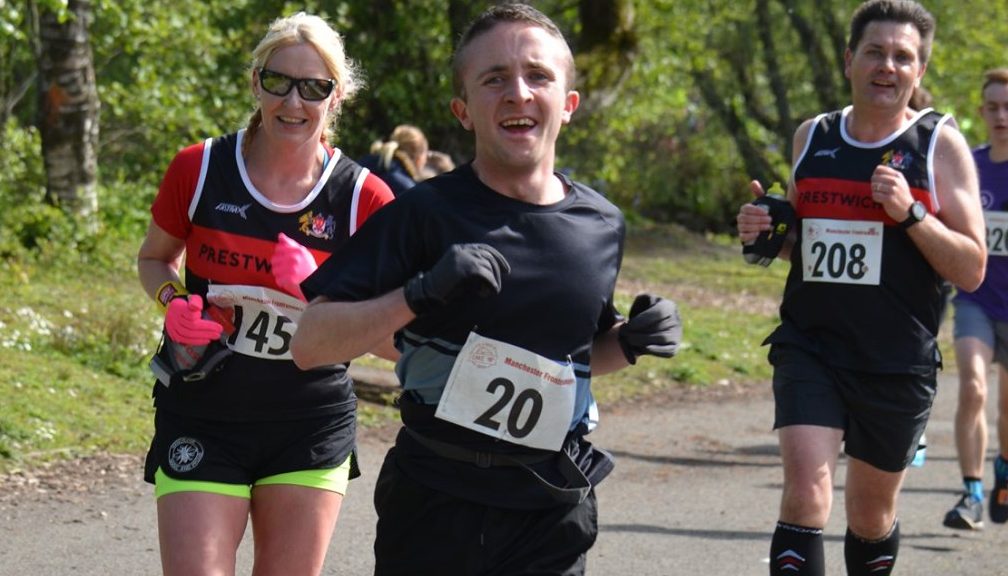 My Sub 4 Marathon Attempt – All roads lead to Old Trafford
My Sub 4 Marathon Attempt – All roads lead to Old Trafford
If last year's goal was to finish the Manchester Marathon, this year I want to go one better.  You can only find your limits by pushing your boundaries.  Only when you are at the edge of what you thought possible do journeys of discovery begin. What better way to test myself than by attempting to shave almost 17 minutes off my marathon time.  This is the story behind my sub 4 marathon attempt.
This isn't a how to guide or a piece inspired by success.  I don't know with any deal of certainty that I will succeed.  I am determined to try.
2020 hasn't got off to the most auspicious of starts. Whilst I ran a personal best 5k on New Year's Day after a solid month of training in December, I promptly fell ill on the 2nd January.  I spent the next week feeling lethargic, largely attached to the sofa and almost wholly inactive.  Staying injury and illness free for the next 4 months is now crucial.  There are a number of ways that I plan to do this which will be covered in a future blog post.
After last year, I am prepared for the training and race day armed with the knowledge I have gained.  Whilst my training plan hasn't changed too much, my application to it has.
Channeling The Mindset of a Champion
Anybody who has spoken to me about running knows that I am a huge fan of Eliud Kipchoge. The difference between the Breaking 2 attempt at Monza and his recent, successful attempt at breaking the 2 hour marathon barrier in Vienna boiled down to a small number of marginal gains.
In the days after Kipchoge broke the 2 hour barrier, the press focused predictably on his shoes. Consumed by the simplistic appeal of the arguments presented, social media threads soon followed heralding Kipchoge's success as the success of the Nike Vapourfly.  The social media threads largely failed to acknowledge Kipchoge's athletic ability and, crucially, his mindset.
Of course, there may be some truth in the argument that the design of the shoe afforded Kipchoge an extra edge.  When you are at the cutting edge of a profession with the best tools in the business, you are bound to benefit from newly advanced technologies that enhance your performance.  However, in order to break the barrier, putting on a pair of shoes is not enough. The reason Kipchoge succeeded where others have failed is due to his mind.
The Language of Success
Disappointingly, what the mass media did not focus on was the subtle change in language use by Kipchoge in the lead up and aftermath of the event.  As an English Language graduate, perhaps its predictable that I tuned in to the change in intent and language choices by Kipchoge. They were not accidental.
Before the failed Breaking2 attempt, much was said about whether it was possible for a human to run under 2 hours. Before the successful sub-2 marathon in Vienna, Kipchoge instead focused on removing human limits.  That Kipchoge would break 2 seemed inevitable, the question now was about the margin of success that he would achieve.  Much like Kipchoge's comments before his historic run in October, my mindset is fixed on success this time around.
It's not about thinking, 'Am I going to do it?' – I have tried it the first time and the second time, I will do it
Last year I focused on finishing the marathon in whatever time I could; whether I completed the run in 3 hours or 6 it would have been a success.  However, to move forward, that goal needs to shift.  It's foolish to compare Kipchoge's feat with my attempt to run at half his pace, perhaps, but the building blocks are the same.
Beyond The Mindset
A mindset is nothing without training.
Last weekend, I sat with fellow clubmates as we plotted our route to the marathon.  Last year, I placed a heavy emphasis on long miles at any pace once a week.  This year, I understand of the type of speedwork required alongside the long run efforts if my sub-4 marathon attempt is to be successful.  One thing that I won't change is doing yoga.  Performing the stretches and movements that come with regular yoga sessions allowed me to stay supple and fresh last winter and I hope that this year will be the same.
On race day itself I know I made a litany of errors that I won't be repeating.  Looking back, I wonder what possessed me to re-tie my laces 5 minutes before the start of the race so tightly that it felt as if I was restricting the blood flow to my extremities.  I also puzzle over my strange decision not to stretch and warm up properly before the race.  Everyone has to start somewhere, I guess.
By the 5th April, on the start line of the Manchester Marathon 2020, I will be ready.  This year, I am determined to run a sub 4 marathon.
There's only one way to find out if I can.